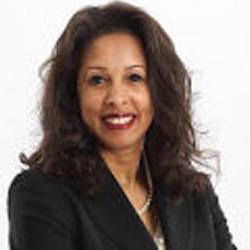 Candace Y. Brooks
Partner
Candace Brooks has grown up in the Sacramento area since 1970. Candace earned a Bachelor of Science degree in Economics from California State University, Sacramento, and her Law Degree from Lincoln Law School in Sacramento in 1994.
While attending Lincoln Law School, Candace worked as a Claim's Specialist for State Farm Insurance Company. Candace also worked for Continental Insurance Company which merged into CNA Insurance Company and Zurich Insurance where she investigated, negotiated and settled general liability litigation claims.
Candace opened her own law practice in 1996. Candace's law practice focused on helping clients with their bankruptcy and business needs. Since 1996, Candace has devoted her law practice to assisting individuals and businesses through the difficult process of re-organization, examination of all options, and filing for protection under the federal bankruptcy law. For the past 23 years, Candace's law practice has focused on Chapter 7 and Chapter 13 bankruptcies for individuals and businesses. Candace has fought for the rights of numerous individuals and businesses facing economic uncertainty which has required representation in the federal Bankruptcy Courts, and advising individuals and businesses on a fresh economic recovery after bankruptcy.
Candace is a member of The State Bar of California, the NACBA – National Association of Consumer Bankruptcy Attorneys, Sacramento County Bankruptcy and Commercial Law Section and she currently is serving as an Officer and Director on the Sacramento Valley Bankruptcy Forum. The Sacramento Valley Bankruptcy Forum is the main organization responsible for providing continuing education for all of Northern California bankruptcy lawyers.
Among her colleagues, Candace has a reputation in the bankruptcy community as a dedicated and hardworking attorney who represents her clients vigorously, is extremely knowledgeable and dedicated to her clients.
Candace's bankruptcy and business law practice is personal and professional. You will not be passed off to a paralegal or find yourself in court with an attorney you have never met. You will not have your case handled by multiple lawyers who are not familiar with your case. Candace handles each and every case personally and attends your hearing with you.
Professional & Bar Association Memberships
The State Bar of California
1996-Current
NACBA – National Association of Bankruptcy Attorneys Sacramento Valley Bankruptcy Forum, Board Member & Officer
2002-2005 and 2016-Current
Attorney Advisory Board Member for ARAG Insurance
2016-2018
State Bar of California, Business Law Section, Insolvency Law Committee
2016-2018
Constituency, Outreach & Website Subcommittee Insolvency Law Committee
2016-2018, Co-Chair
Sacramento County Bar Association
Sacramento Bankruptcy Pro-Se Help Desk
Volunteer
Hobbies
Candace currently is studying French and enjoys music, art and spending time with her family and friends.
Candace loves animals and enjoys supporting the SPCA events.